By Jasmine E. Crenshaw
A Shift In Plans
Before the COVID-19 pandemic, the Alabama Schweitzer Fellowship chapter originally intended to visit rural communities around Alabama to gain deeper insight on how citizens living in rural and metropolitan areas differ in health outcomes. The chapter has learned through research that 55 out of the 67 Alabama counties are categorized as rural, and that those living in those areas may experience poorer health outcomes due to a lack of access to healthcare and to healthcare professionals. Similarly, the CDC concluded that rural citizens across the nation, including Alabamians, deal with both a variety of negative health outcomes, including higher rates of heart disease and chronic lower respiratory disease, and with a lack of access[BKR1] to care. Because of a donation from The Daniel Foundation of Alabama, the chapter has learned about rural healthcare over the past two years during the chapter mid-year retreat.
With travel out of question, Alabama Schweitzer Fellowship Director Kristin Boggs reached out to the New Hampshire/Vermont Schweitzer Fellowship Director, Nancy Gabriel, about collaborating on this year's mid-year retreat due to mutual interest in rural public health. They realized that Fellows from both chapters could learn from each other's project experiences and from health leaders in each respective state, providing new opportunities not previously explored.
The New Retreat
On September 13, 2020, 40 Albert Schweitzer Fellows from the Alabama and New Hampshire/Vermont chapters held their first virtual mid-year retreat, where they learned from Alabama and Vermont leaders and engaged with each other's work through discussion groups. Kristin Boggs noted that "we never want ASF [Albert Schweitzer Fellowship] to be an isolating experience, and so we must be intentional to create that community. My favorite part, therefore, was seeing the connections being made across geography and despite the virtual environment."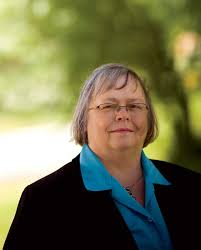 Wynona Ward, the speaker from Vermont, spoke with the Fellows about her work around combating domestic violence through her organization, Have Justice Will Travel. In her organization, she provides legal assistance to victims of domestic violence across her state. A 1996 Schweitzer Fellow for Life, Ward's experience gave inspiration for the Fellows' ongoing projects; she provides her clients at Have Justice Will Travel with emotional support and goal setting tools as well as legal representation.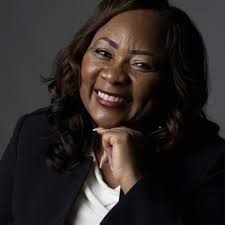 The speaker from Alabama, Catherine Coleman Flowers, explained how her life's work has been dedicated to addressing health disparities and environmental health issues in rural Alabama counties like Lowndes County. Using her career experience working for Equal Justice Initiative (EJI) and the Center for Rural Enterprise and Environmental Justice (CREEJ), in her session Catherine examined the role slavery still plays in present-day issues around poverty and sanitation. The Fellows were able to gain from Catherine's session a better understanding of how racism can inform quality of health.
After concluding the joint retreat time, Alabama Fellows continued to learn together, including from one of their peers Lita Waggoner. Lita, a law student from The University of Alabama, is providing legal services to rural Alabamians in Tuscaloosa County and shared about social determinants, health outcomes, and legal needs that she seeks to address through her project.
Reflections by Chapter
Additionally, the Fellows debriefed from these sessions and discussed their projects with their state counterparts. They shared their reflections on the retreat:
Alabama Schweitzer Fellowship:
"During this year's retreat we were blessed to get to listen to multiple speakers from across the country. It was incredible to listen to how each speaker's past impacted their work today. In addition to the lovely speakers, we were able to meet fellows from NH/VT ASF. The open dialogue that ensued between the groups gave me hope for collaboration across states." – Emily Munn
"I loved the camaraderie I felt at the mid-year retreat. I think many of us felt a special bond–even across states–since we are all having to adjust to COVID-19 on a near weekly basis. I think it enabled me to feel a little less stressed about the outcomes of my project, as it seems many of us are having difficulties sticking to our plans. We are all having to be flexible, and that is undoubtedly an important life lesson." – Greer McCollum
New Hampshire/Vermont Schweitzer Fellowship:
"Hearing how the problems our community faces are mirrored across the country in Alabama was really eye-opening for me. Learning how others approach similar problems to the one you are targeting helps frame the social determinants driving inequality in these communities and how best to creatively address these social forces in the work we are doing here in NH and VT." – Keegan O'Hern
"It was so rewarding to meet another Fellow with almost the exact same project as mine and being able to share our insights and struggles with each other left me feeling both reassured and determined." – Fatima Haidar