Award Recognizes Karen Musgrove, Ph.D., of Birmingham AIDS Outreach
Albert Schweitzer Fellowship of Alabama
P.O. Box 660412
Birmingham, AL 35266
(205) 202-0695
asfalabama.org

CONTACT
Tiffany S. Adams
Development Manager
development@asfalabama.org
(205) 913.7493
Birmingham, AL — March 24, 2022 — The Albert Schweitzer Fellowship (ASF) of Alabama announced today the recipient of its 2022 Alabama Schweitzer Humanitarian of the Year Award. Dr. Karen Musgrove, CEO for Birmingham AIDS Outreach (BAO), the Magic City Acceptance Center, the Magic City Wellness Center and the Magic City Acceptance Academy, will receive this year's award  in recognition of her service to HIV positive individuals and the LGBTQ community. Musgrove will be recognized at ASF Alabama's annual Celebration of Service event on April 30, 2022, at The University of Montevallo alongside the 2021-22 Fellow Class. 
ASF Alabama provides its Fellows with professional development activities that allow them to interact with influential public health leaders from throughout the state. The Humanitarian of the Year gives a keynote address to the outgoing class at each Celebration of Service, challenging the graduating Fellows to continue living up to Dr. Albert Schweitzer's legacy beyond their year of service in the Fellowship program. Musgrove is being celebrated as the Humanitarian of the Year for her advocacy for expanded access to physical and mental health services for HIV positive individuals and the LGBTQ community, populations that experience particular barriers to care and social services.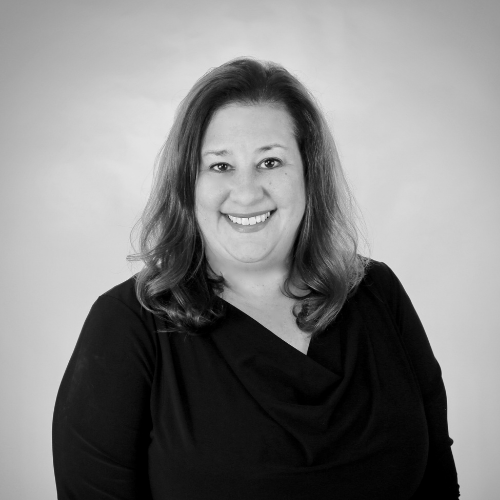 "Karen Musgrove has left her fingerprints all over our Magic City," said Jan Hofman, Vice President for Community Affairs at Regions Bank. "She has spent her career addressing health disparities with creativity, heart and gumption." Hofman, who currently serves as the President of the ASF Alabama Board of Directors, went on to say, "We are so proud to recognize Karen's work in this way and believe she is the epitome of a Humanitarian of the Year."
Founded in 1985 as Alabama's first AIDS service organization, BAO was established as a grassroots response to the fatal impact that HIV/AIDS was having on the Birmingham community. Today, BAO provides free services to more than 800 HIV positive individuals. Its programs are created and executed with a mission to enhance the quality of life for people living with HIV/AIDS, at-risk and affected individuals and the LGBTQ community through outreach, age-appropriate prevention education and support services.
In 2014, BAO opened the Magic City Acceptance Center, a center for LGBTQ youth offering free programs including art classes, counseling and a legal clinic, among others. BAO's Magic City Wellness Center, established in 2016, is the first and only LGBTQ wellness center in Alabama and one of the few in the Southeast. These organizations, alongside the Magic City Acceptance Academy, the first LGBTQ affirming charter school in Alabama which opened in 2021, collectively provide health support and enhanced quality of life for the LGBTQ community. Musgrove is CEO of all four organizations.
"Karen utilizes innovation to address difficult health disparities for the LGBTQ community and for people who are HIV positive," said Josh Bruce, Director of New Initiatives for BAO. Bruce, an ASF Alabama Fellow for Life, has worked with Musgrove for over a decade at BAO, creating new programs and growing the agency to serve individuals who are often overlooked. Bruce credits Musgrove's dedication and leadership to inspiring him to help individuals who have limited access to health services. "Karen is dedicated to closing gaps in healthcare and establishing healthcare equality for all races and ethnicities, gender identities, sexual orientations and underserved communities," Bruce said.
Musgrove responded to the news of receiving the 2022 Humanitarian of the Year award: "On behalf of the diversely talented and vibrant community in which I serve, I am incredibly honored to be awarded as a Schweitzer Humanitarian. My passion is deeply rooted in the creation of enduring change in our community through engagement in holistic services that are accessible by all community members. A year of service in AmeriCorps instilled within me lifelong lessons about cultural humility, embracing of differences and a drive to continually move and work outside of my own personal comfort zone. Alongside these Schweitzer Fellows, I am so very grateful for this recognition and find inspiration in the ongoing work of countless colleagues and friends who work tirelessly to identify and address unmet community health rights and needs."
Musgrove is an Assistant Professor in the University of Alabama School of Social Work and an Adjunct Assistant Professor in the University of Alabama at Birmingham (UAB) Department of Social Work and in the UAB School of Public Health. Her published research centers on HIV retention in care and LGBTQ health and health disparities. Musgrove graduated in 2020 from the UAB School of Public Health with a dissertation research topic that brought attention to transgender medical and mental health needs. She was the UAB School of Public Health 2020 Student of the Year and has worked for various nonprofits in the Birmingham community including Gateway, JBS Mental Health Authority and the American Red Cross.
###
About The Albert Schweitzer Fellowship of Alabama
The Albert Schweitzer Fellowship (ASF) of Alabama is preparing the next generation of professionals to serve and empower vulnerable people to live healthier lives and create healthier communities in Alabama. Since 2015, ASF of Alabama has trained 92 students who have partnered with over 50 community organizations to provide approximately 18,000 hours of service at a value of more than $400,000 to Alabama's most vulnerable groups. Nationally, more than 4,000 U.S. Schweitzer Fellows have delivered nearly 750,000 hours of service to individuals and communities in need. Through one-year Fellows and the 4,000+ Fellow for Life alumni, ASF perpetuates the legacy of physician-humanitarian and Nobel Peace laureate Dr. Albert Schweitzer.