FOR IMMEDIATE RELEASE
Birmingham, AL, August 20, 2020 —– The Albert Schweitzer Fellowship of Alabama is pleased to announce four new additions to their Board of Directors: Jeff Eliasoph, Nancy Ferren, Jan Hofman, and Kaylon Mikula. These new members exemplify Dr. Albert Schweitzer's motto of continuous service. While serving their three-year term, the new members will act as vocal supporters of the organization and community ambassadors to ensure the longevity and sustainability of the nonprofit.
"We are thrilled that these four exceptional leaders have each chosen to share their time and talents with our Schweitzer Fellowship chapter. Each has unique skills to lend to ensure we meet the highest standards for governance, strategic planning and financial management," said Kristin Boggs, Executive Director. "We also thank their organizations—WVTM 13, Veritas Real Estate, Regions and Alabama Power–for supporting community engagement efforts within their staff. They join a dedicated group of individuals who believe in our ideals of Improving Health, Developing Leaders, and Creating Change."
Jeff Eliasoph has been one of the lead anchors at WVTM 13 since 2013. He has volunteered with organizations such as American Cancer Society, American Heart Association, and Susan G. Komen Breast Cancer Foundation. Additionally, he has received multiple accolades for his journalistic reporting over his 32-year career. He completed his Graduate Studies in Journalism at San Diego State University and received his Bachelor of Arts in Political Science from The Johns Hopkins University.
Nancy Ferren currently works as a consultant at Veritas Commercial Real Estate. Among her years of community service, she has served as a board member to the College Choice Foundation, Homewood Athletic Foundation, Homewood City Schools system, and Trinity United Methodist Church. She earned her Bachelor of Science in Nursing from The University of Alabama.
Jan Hofman is a Community Engagement Analyst, Vice-President of Community Affairs at Regions Bank. Throughout her career, she has volunteered with multiple Birmingham-area organizations, including the Equity Leadership Council, the UAB Commission on the Status of Women, and the Society of Design Process Science. She received both her Bachelor of Arts in English and History and Master of Public Administration from the University of Alabama at Birmingham, and her Juris Doctorate from the Birmingham School of Law.
Kaylon Mikula is a Community Development Specialist at Alabama Power Company. During her eight-year tenure at Alabama Power, she has served with the Alabama Power Service Organization and the Friends Foundation of the Birmingham Public Library Board. She received her Bachelor of Arts in Communication from Clark Atlanta University and her Master of Business Administration from Saint Leo University.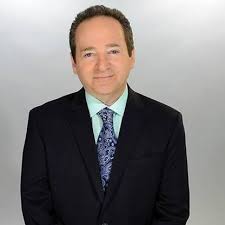 ###
About The Albert Schweitzer Fellowship of Alabama
The Albert Schweitzer Fellowship (ASF) of Alabama is preparing the next generation of professionals who will serve and empower vulnerable people to live healthier lives and create healthier communities in Alabama. To date, 57 Alabama Fellows have contributed over 12,000 hours of service at a value of over $310,000. Nationally, more than 3,500 Schweitzer Fellows have delivered nearly 500,000 hours of service to nearly 300,000 people in need domestically, while over 100 Fellows have provided care at the 100-year-old Schweitzer Hospital in Lambaréné, Africa. Through this work and through the contributions of Fellows whose professional careers serve their communities, ASF perpetuates the legacy and philosophy of physician humanitarian Dr. Albert Schweitzer. ASF has 13 program locations in the U.S. and one in Lambaréné, Africa. The national nonprofit is located in Boston, MA.