---
Last month our 2023-24 Fellow cohort gathered with ASFA's director, Kristen Boggs, and action learning coach, Keaton Johnson, to officially start their work for Alabama as Schweitzer Fellows. I asked Danelle Paz, a DNP student at Samford, and Alanis Stansberry a PhD student at UAB, to share some of the take-ways from the weekend retreat at the 4-H Center in Columbiana, AL
What ideas about your project did you bring into the Orientation retreat?
AS: I brought big goals and ideas to the retreat, but I left with reasonable goals with measurable checkpoints and outcomes.
DP: I had an idea of my project but when I had to break it down into the reverse logic model, I realized that my idea was loose and needed direction, input, and feedback.
How were your ideas strengthened or challenged?
AS: At orientation, it was revealed that my initial goals were excellent ideas, but they were not attainable in the given timeline. Also, they lacked measurability. It was challenging to let go of my wants, and to shift to a feasible idea, but my project was definitely strengthened by this.
DP: I received positive feedback from the group for the idea, but more importantly, I gained new perspectives from the group. I enjoyed the process of posting my logic model and allowing others to critique and offer questions and ideas.
What did you learn from the other Fellows and their project ideas?
AS: While I learned a lot about different fields and the different needs of my peers' target populations, the greatest thing I took away was the idea that our ideas as scholars may be noble and well-intended, but the focus is the population at hand. They have a need and we should address it in a practical ways in which the population will enjoy and utilize.
DP: Everyone had an idea for a project that is near to their heart, thus exposing their own vulnerability. It was refreshing to hear and experience the various ideas for addressing vulnerability in a multitude of areas from medicine, nutrition, nursing, and social work. These ideas gave me a new perspective on populations and areas of Alabama in which I could spread my work in the future.
---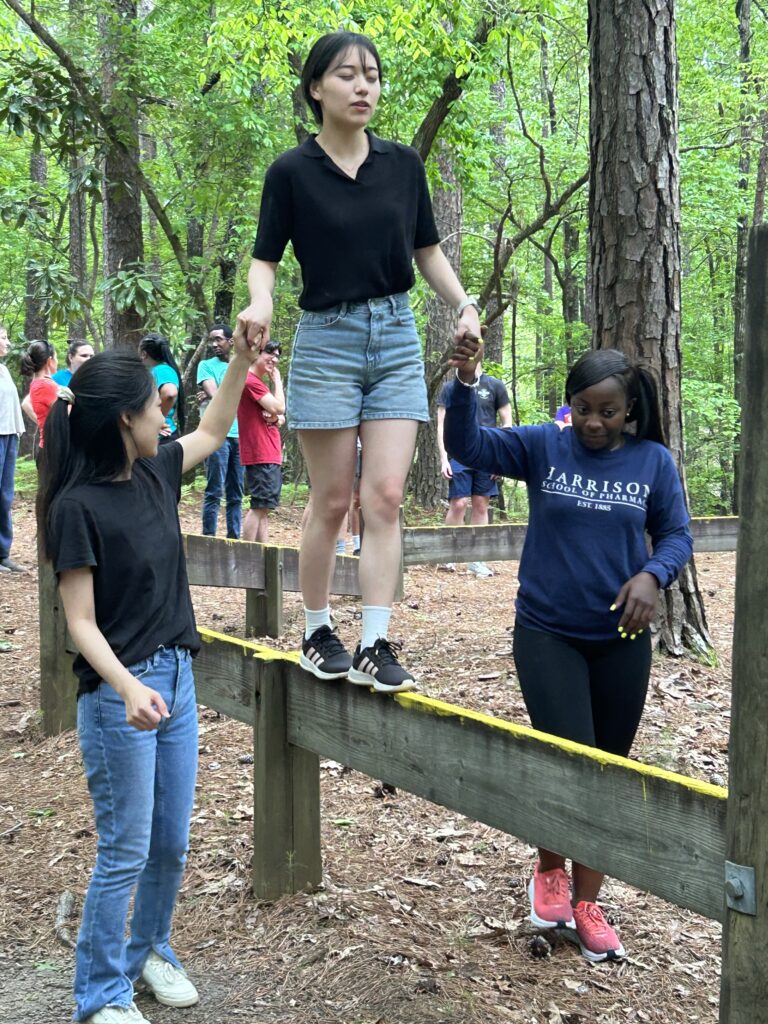 ---
While the new Fellows were tasked with workshopping ideas for their projects and learning how to make the biggest impact through service, they also took time for team building and enjoying the facilities. During the course of their service year, Fellows will have three retreat intensives to assist in expanding their understanding of health needs in Alabama, to learn about each other's projects and disciplines, and to work on improving the outcomes of their projects.