By Erica Techo; April 29, 2022
The Albert Schweitzer Fellowship of Alabama (ASF) has named University of Alabama at Birmingham School of Nursing graduate Collin Dorner, BSN, RN (BSN 2021), to its 2022-23 class. Dorner is one of 20 fellows, marking the largest ASF class to date.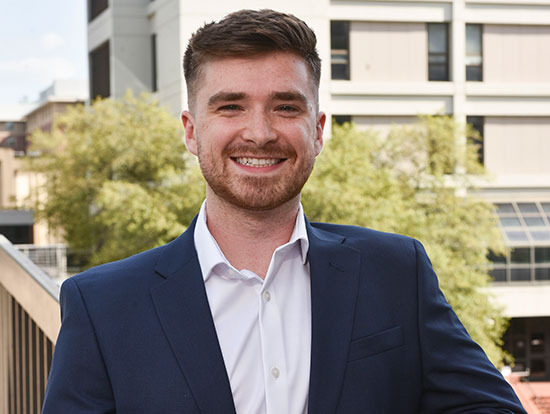 During the 13-month fellowship, students work to improve the health and well-being of under-resourced populations throughout the state of Alabama.
"As vulnerable populations in our communities face significant obstacles to health and improved quality of life, it is encouraging to see more students rise to the challenge of tackling these issues head-on," said Executive Director of ASF of Alabama Kristin Boggs. "We are excited to come alongside these students, along with our academic and community site partners, to channel their ideals and grow their commitment to using their knowledge to affect change for under-resourced communities."
Dorner was inspired to apply for this fellowship following clinical experience at The Foundry's Changed Lives Mobile Clinic, which serves men at the Changed Lives Christian Center in North Birmingham, a faith-based organization that offers transitional housing in order to break the cycle of homelessness. Through this clinic, CLCC residents can access primary care and resources that aid in overcoming substance misuse.
To continue reading, visit UAB School of Nursing News