By Javacia Harris Bowser
As a critical care pharmacist at Fort Sanders Regional in Knoxville, Tennessee, Dr. Caitlyn (Cleghorn) Whitaker believes one of the best ways she can serve her patients is through diligent communication. This is a lesson she learned as an Albert Schweitzer Fellow.
During the 2016-2017 academic year, Caitlyn, who was in the McWhorter School of Pharmacy at Samford University, partnered with Dustin Whitaker (who was in medical school at the University of Alabama at Birmingham and is now her husband) for a project with St. Vincent's Access to Care program, which provides affordable primary care to uninsured patients in the Birmingham area.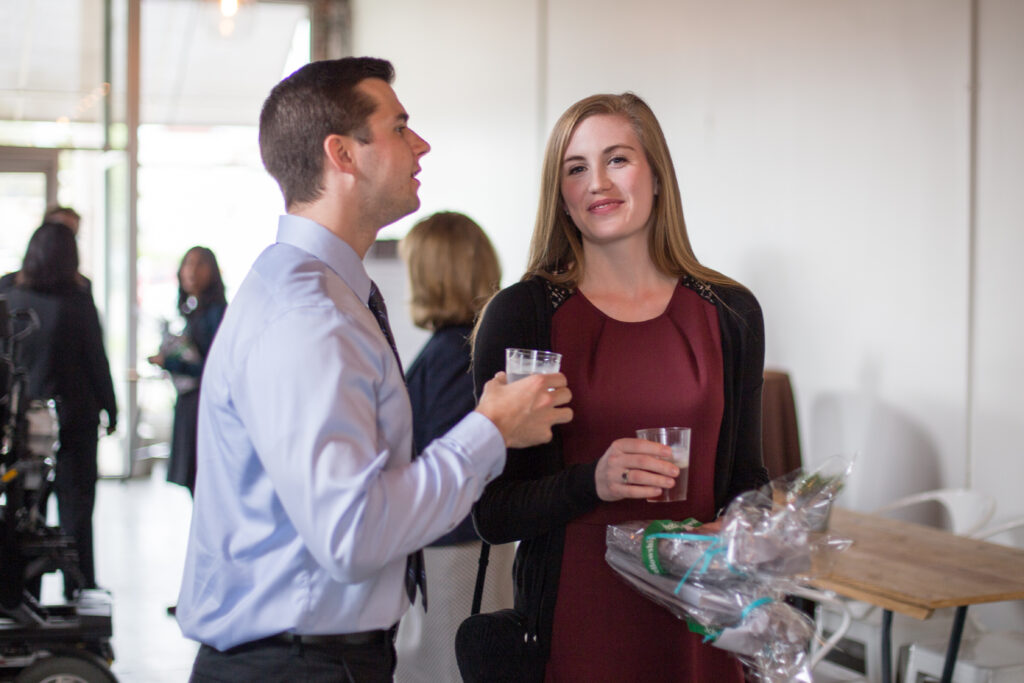 "This lack of adherence was leading to excessive emergency room visits for poorly controlled chronic conditions by Access to Care patients," Caitlyn explains. "The goal of our project was to work closely with the Access to Care patients to provide education about the patient's medication in their preferred language, answer questions about their medications that they were unable or unwilling to ask their physician, review their medication lists for potential problems such as drug interactions, and encourage greater personal responsibility for the patients' overall health and quality of life by helping remind them to re-fill important medications and make and keep necessary doctor's appointments."
Caitlyn and Dustin went into the project with plans of addressing major high-level issues related to polypharmacy and emergency department overuse. But they soon discovered that no one-size-fits-all solution was going to work.
"We quickly realized that needs of each patient were diverse," Caitlyn says, "We pivoted our focus to helping each patient navigate their specific issues in real-time."
And this could only be done through communication.
"We worked so closely with these patients that we came to understand each individual's personal barrier to improving their health," Caitlyn says.
And with that understanding, they were able to provide personalized solutions.
"For some, we helped provide reminders for medications and treatments with the use of alarms, apps, and brightly colored notecards," Caitlyn says. "For others, we called them to follow-up on making the doctor's appointment we discussed, or re-filling the medication that was running low. Making small, tangible efforts amounted to more for these individuals than we thought possible."
Seeing the difference that they were making in the lives of their patients made the project incredibly rewarding, even though they weren't making sweeping changes regarding polypharmacy.
"We were working with a patient population that is incredibly vulnerable and often can't advocate for themselves, largely due to language barriers," Caitlyn says. "The highlight was seeing the impact we made in real time."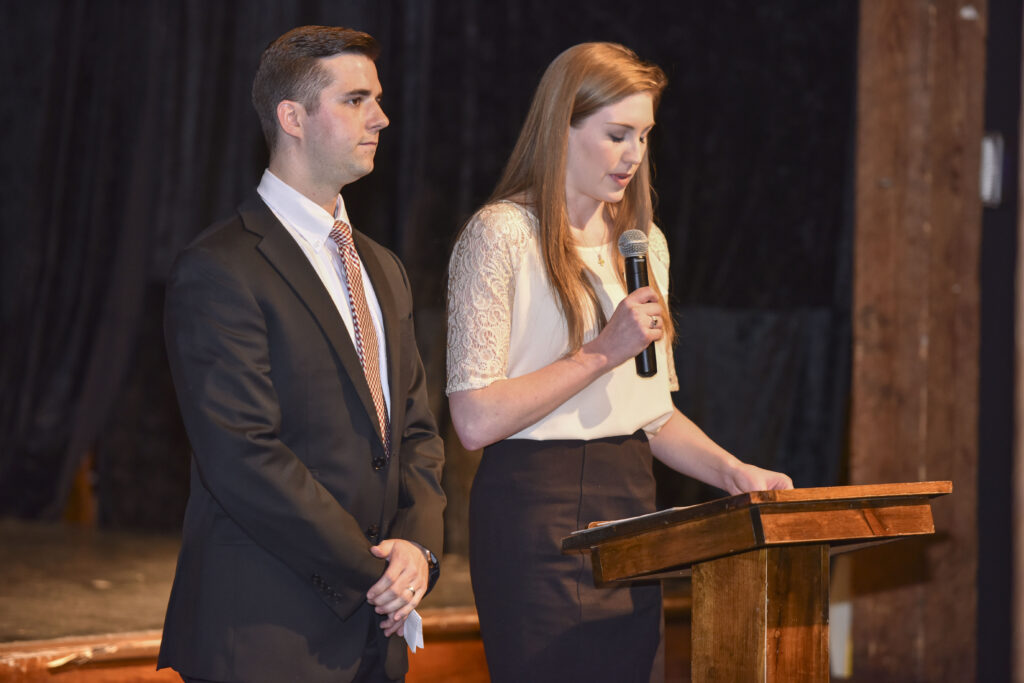 Caitlyn carries her experiences from the project with her in her current role. Dustin does the same as a urologic surgery resident at the University of Tennessee Medical Center in Knoxville.
"I think one of the bigger lessons we learned was how to pivot when our best-laid plans failed and our expectations blew up in our faces," Caitlyn says. "We learned to persevere and find a way around the various boulders that blocked our paths when trying to get our clinic visits up and running. Attempting to do anything in a healthcare system often means jumping hurdles. We got pretty good at finding solutions."
Caitlyn and Dustin can now use these problem-solving skills to serve their patients, especially those who often don't get the care that they need.
"One of the biggest things we have both carried with us is an understanding of how patients fall through the cracks, and an overall awareness of vulnerable populations," Caitlyn says. "In our current careers, we're both diligent in how we communicate with our patients, and we always try to prioritize their comprehension – whatever their preferred language or level of health literacy."
Caitlyn has some words of advice for current fellows: "The boulders will come – probably larger and more formidable than you expected initially. Don't be discouraged and don't be afraid to make changes. There is always a way around or through. Use your Schweitzer mentors, advisors, and Fellow for Life network to your full advantage, and enjoy the experience."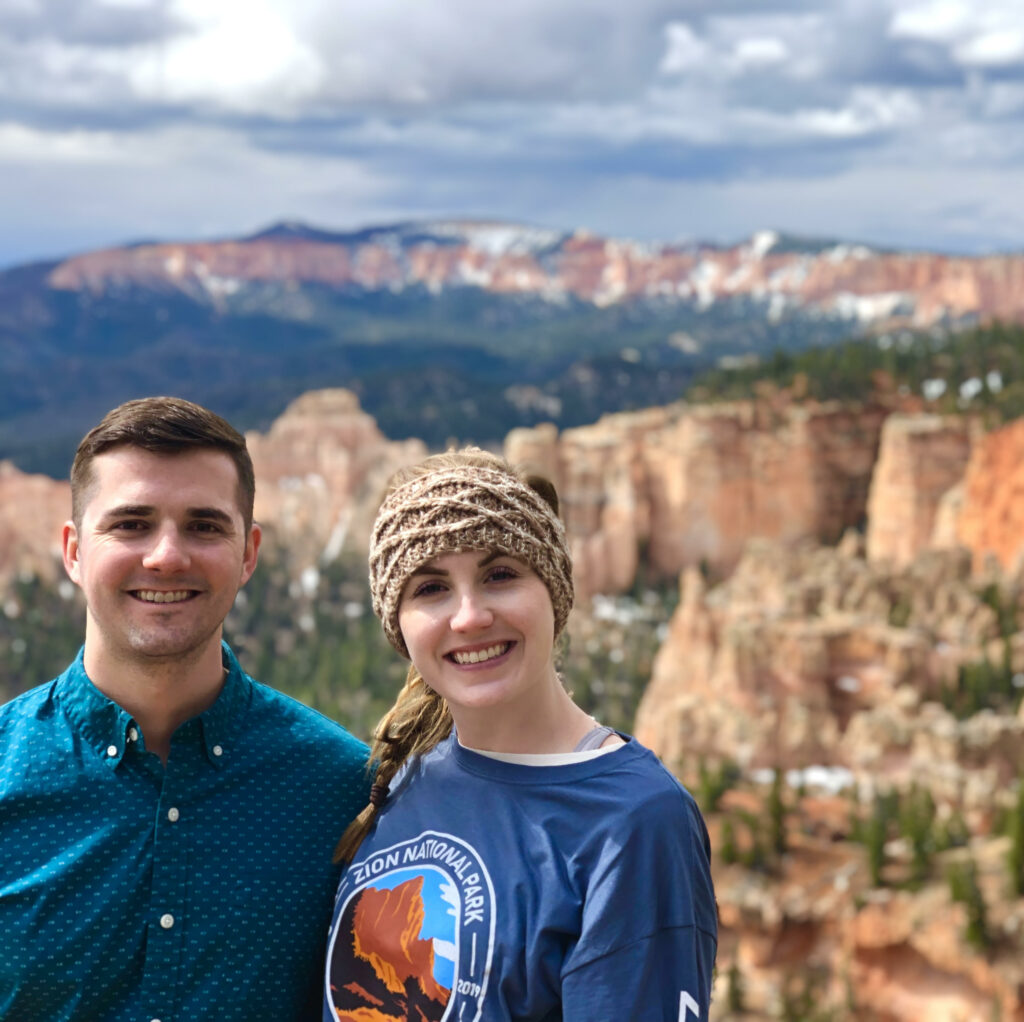 Because of all the lessons learned and how these lessons continue to serve her, Caitlyn highly recommends the Fellowship program.
"The experience you'll have will be invaluable no matter what your project is or what field you eventually find yourself working in," she says. "Opening your awareness to the needs of vulnerable populations around you will serve you well now and for the rest of your life."