By: Javacia Harris Bowser
There's a Greek proverb that states "a society grows great when old men plant trees whose shade they know they shall never sit in."
This adage sums up one of the greatest lessons that Heather Johnson learned from her Albert Schweitzer Fellowship.
During Heather's 2019-2020 fellowship, she partnered with Pathways — a United Way agency that serves approximately 1,200 women and children experiencing homelessness in the Birmingham area each year – to try to launch an early learning childcare center. They faced several challenges along the way –including a global pandemic, so the dream of the center didn't come to fruition during Heather's fellowship.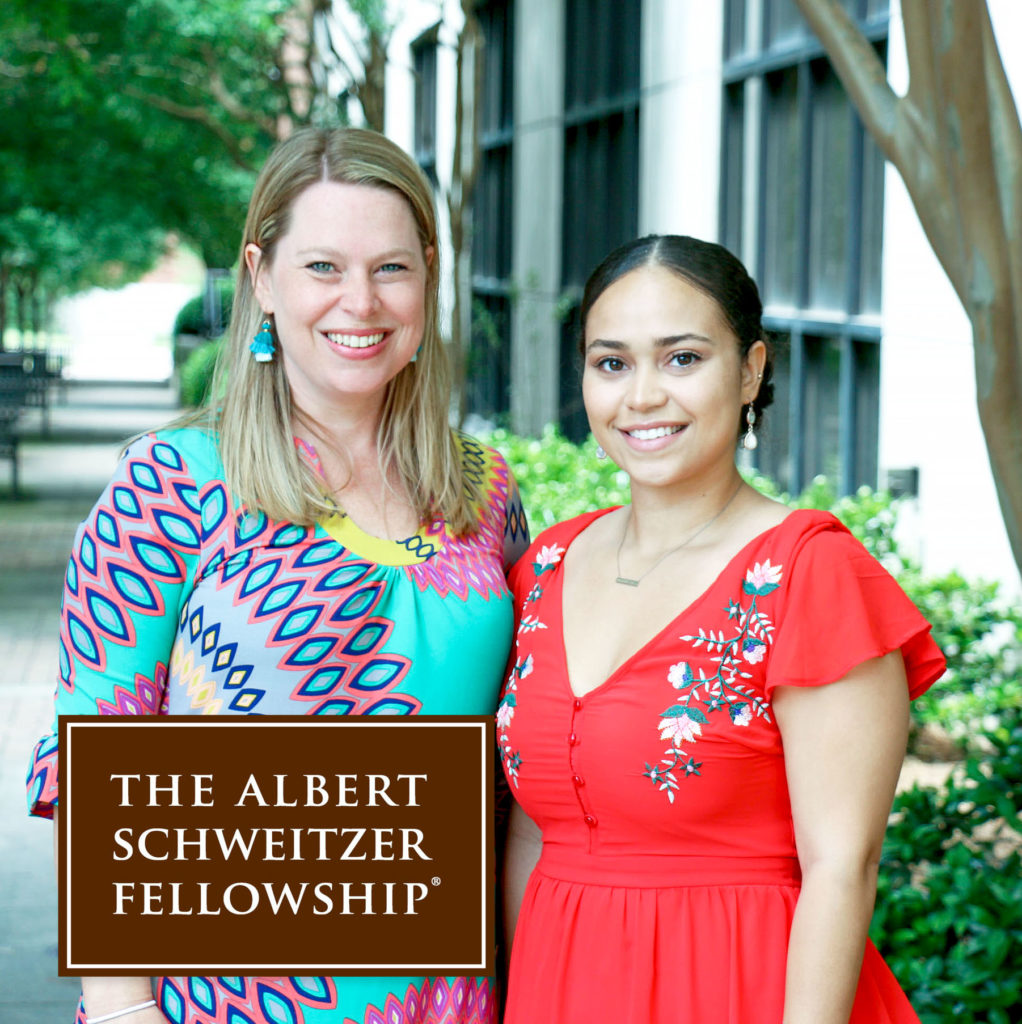 "A lot of what happened in my fellowship was more about building connections and laying the groundwork for what would come," Heather says.
In November of 2021, Pathways was finally able to open the doors to its early learning center, which is licensed to serve up to 22 children experiencing homelessness.
"I am so excited that the center opened and am amazed at Carrie and her team," Heather says of Pathways Executive Director Carrie Leland. "It is an impressive feat to pull off, especially during the pandemic."
"You have expertise, but you're not the expert."
Heather's fellowship also taught her the importance of being willing to pivot. When she first partnered with Pathways, she wanted to draw on her expertise in maternal, infant, and early childhood home visits. As a home visitor, Heather works alongside families to help them with health-related matters for their children such as breastfeeding, as well as development and learning. She also connects them with resources for food, housing, and financial support. Heather's goal was to offer the same services of home visits to clients at Pathways.
"Carrie said, 'That sounds fine and if you want to do that, we'll support you. But what we really need is a childcare center," Heather recalls. "What we really need is somewhere for these children to be during the day, where they're safe and where they have access to high-quality learning opportunities."
Heather's advice to current fellows is to make sure you don't let your ego get in the way of progress.
"You have expertise, but you're not the expert," she says. Be willing to change directions based on what will best serve the people you're seeking to help.
"Carrie and her team had a different idea and they didn't just have an idea that they had pulled out of the air," Heather says. "They had an idea that was grounded in real-world experience. They knew this was a need because they've done the work and families have expressed this to them."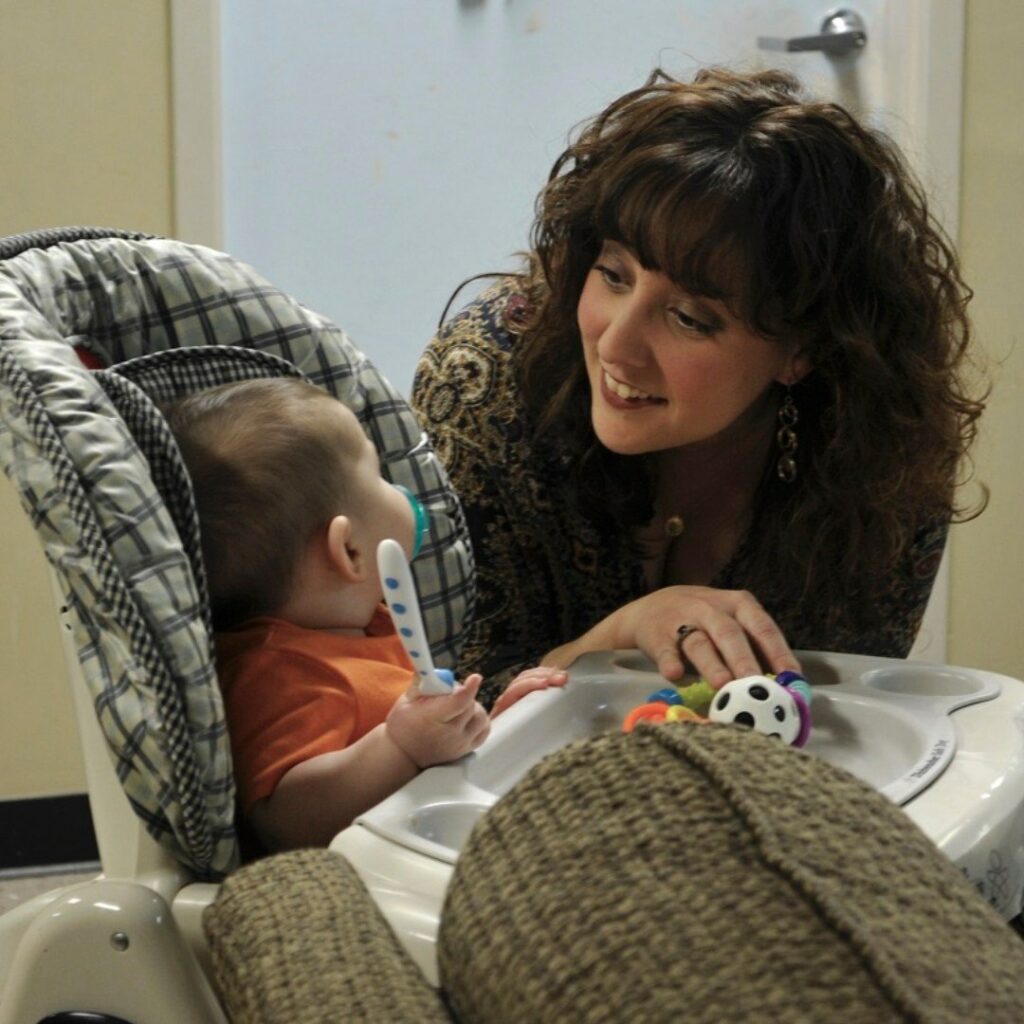 Many obstacles stand in the way of children experiencing homelessness being able to enroll in early learning centers. In addition to not being able to afford childcare, their families often don't have the necessary paperwork such as a birth certificate or proof of required vaccinations. So, along with getting all of the licenses needed to run an early childhood learning center, Pathways had to secure funding so that the service could be offered for free and had to figure out how to remove all of these barriers.
They were often told it couldn't be done.
"It was a novel concept for everyone," Heather says. "Anytime you're trying to do something that's new and innovative, people don't really know how to fit you into the existing box."
Then the pandemic hit, bringing even more challenges.
But Carrie and the team at Pathways never gave up.
"We take 'No' for a vitamin," Carrie says. "We are nourished by the 'No.'"
Each closed door just encouraged Carrie and her team to fight harder.
"There's always going to be people that look at social programs, particularly, and tell you why you can't do it," Carrie says. "But you have to focus on the believers. Don't focus on the naysayers."
Heather was a believer. At the time of her fellowship, Heather was studying for her doctorate in public health and working as a program director at the University of Alabama at Birmingham (UAB). Because of this, she had connections to the people and resources that Pathways needed to get the idea for an early learning center off the ground.
"We just had an idea about what we wanted to do as far as programs, but we needed someone to open the doors and get us in the right meeting with the right people," Carrie says. Heather was that person. She connected Pathways with the right people at the Department of Human Resources and with the Alabama Department of Early Childhood Education, which now provides funding for the program and offers coaching to the center's teachers.
"We were able to get in front of some people that we would not have been able to get in front of on our own because Heather had those connections," Carrie says.
Another believer was Heather's mentor, Dr. Julie Preskitt.
"She went out of her way to advocate for the center with her contacts and never hesitated to leverage her connections for the benefit of this project," Heather says of Dr. Preskitt, who was awarded Academic Mentor of the Year by the Albert Schweitzer Fellowship for 2019-2020.
The impact of an early learning childcare center for families experiencing homelessness can't be overstated.
"Not having childcare is the number one barrier that keeps families in homelessness," Carrie says. "Eighty percent of our families who come into our center, the mom has a job within two weeks, and the family is able to move into housing within four months."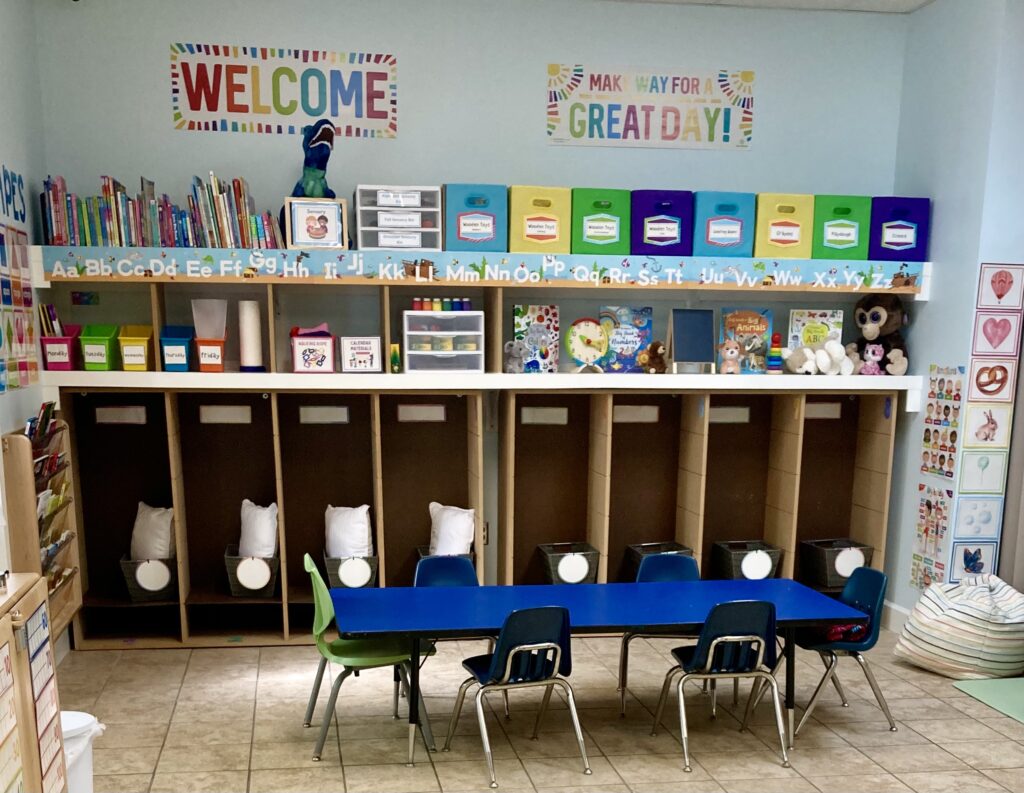 Today Heather works as a researcher for James Bell Associates, which seeks to improve the lives of children, families, and communities through evaluation. She carries the lessons of her fellowship with her in this role.
"I think this project presents a real-world example of how many systems are designed with public interest in mind, but they don't serve all families equally," she says. "It's a real-world example of how a one-size-fits-all approach to families is not appropriate."
Simply put, Heather's fellowship not only taught her how to pivot and persevere, but it also taught her the value of meeting families where they are.