By Jasmine E. Crenshaw; February 16, 2021
While as a UAB School of Medicine student, 2020 Alabama Schweitzer Fellow Abigayle Kraus observed in the clinics of her professors, Dr. Rachel Sinkey and Dr. Indranee Rajapreyar, the passion they had for helping women with heart disease manage their disease. This experience inspired Abigayle to craft her Fellowship project around maternal mortality in Alabama, most notably how postpartum mothers deal with heart disease. Alabama ranks third in the nation for maternal mortality, and the state does not currently track the causes of maternal mortality. Abigayle's project focuses on one prominent cause of maternal mortality, peripartum cardiomyopathy. Researchers found in a study that 33% of California women who died during pregnancy or in the following year died from a form of cardiomyopathy. Many had been diagnosed with high blood pressure during their pregnancies. Peripartum cardiomyopathy is defined as "systolic heart failure within the last month of pregnancy or five months after delivery in the absence of any identifiable cause of heart disease." Many of Abigayle's project participants have some form of heart disease, including heart failure. Abigayle assists these participants with her "Happy Heart, Happy Mom" project.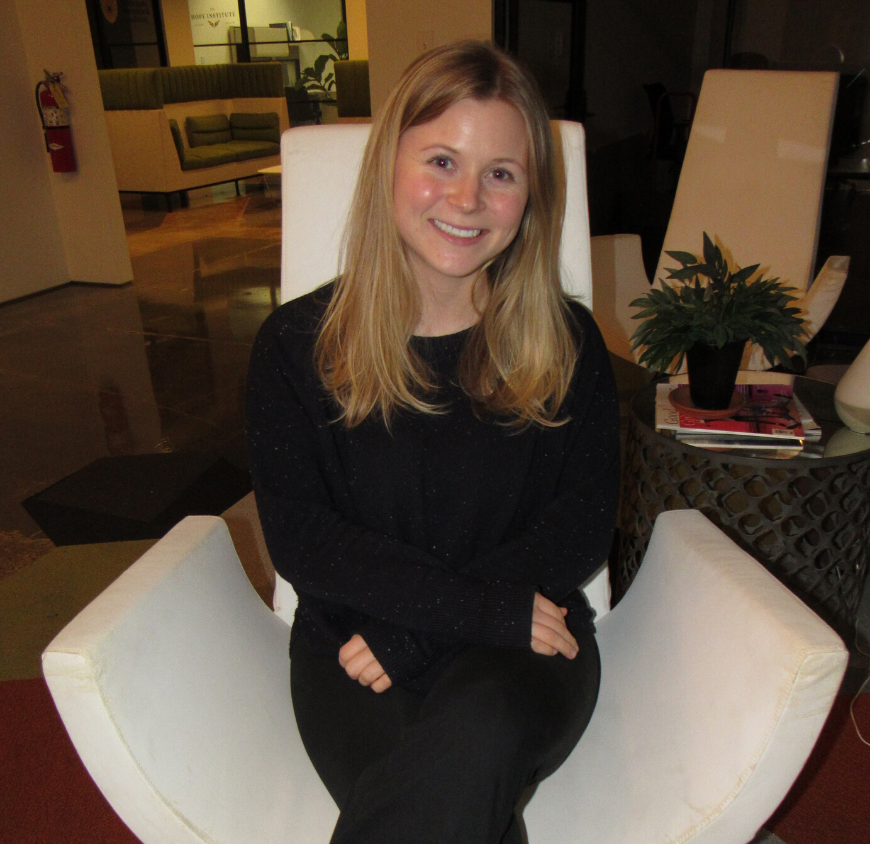 Inspired by Her Professors
In her "Happy Heart, Happy Mom" project, Abigayle's main goal is to identify possible barriers to care and treatment for mothers with heart failure and pair them with necessary support and resources during the first year following giving birth. She has a two-prong process to accomplish this goal. First, her participants complete a needs assessment survey that gauges all of their current needs and medical obstacles; then, she guides them toward resources based on their responses, including contraceptive access and health education. Abigayle provides these women with support and resources that fit their unique medical needs.
Triumphs and Challenges Learned
Abigayle has implemented many lessons learned during her Fellowship year into her work as a medical student, including strengthening her patient interaction skills, building rapport with patients, and creating practical public health research projects. Her biggest project triumph, she said, is the relationships she formed with many participants. She noted, "I feel so honored these extremely busy and extraordinarily strong women have given me insight into the struggles they have faced and have allowed me to aid in solving these problems." When asked about the type of impact she hopes her project will have on her project population, she wants the results from her surveys to help inform policy and programming changes that will adequately assist postpartum mothers across the state. She also hopes that Alabama will not rank as high for maternal deaths within the next three to five years. She recognizes how this could happen, including re-evaluating how these types of deaths are tracked and developing resources to assist pregnant and postpartum mothers better.
"I feel so honored these extremely busy and extraordinarily strong women have given me insight into the struggles they have faced and have allowed me to aid in solving these problems".

Abigayle Kraus, 2020 Alabama Schweitzer Fellow