By: Javacia Harris Bowser
---
Albert Schweitzer Fellows Dara Johnson and Zoie McIntosh both knew they wanted to spend their fellowship time promoting pediatric oral health, but they were having a hard time finding a community partner for their project. Then one day the University of Alabama at Birmingham School of Dentistry students were studying outside of Red Cat Coffeehouse near Railroad Park when the UAB Minority Health & Health Equity Research Center (MHERC) mobile wellness van drove by. A quick online search convinced them that this program would be the perfect partner for them.
"We reached out to them and got a response within 15 minutes," Zoie says.
The MHERC has designed the Healthy Happy Kids (HHK) program to teach children how good nutrition and an active lifestyle will help them lead happier and healthier lives. For six weeks, children in Birmingham City School system after-school programs learn about healthy eating and exercise. Dressed in tiny aprons and chef hats, the children learn how to make simple, healthy snacks. They get active, too, playing volleyball, jumping ropes and throwing frisbees.
Now, thanks to Dara and Zoie, the students will also learn best oral hygiene practices and how these routines can help with their overall health. Dara and Zoie compiled information to be included in the HHK program guide that explains to students how nutrition impacts oral health. The added information in the guide also explains how to brush and floss properly.
"I know for me, personally, I was never really taught how to brush my teeth. I just brushed them," Zoie says.
Most students didn't know they should brush their teeth for two minutes and thought 30 seconds would suffice. Others thought they only needed to brush their front teeth. And some had never been introduced to flossing.
"We also created brushing logs to encourage them to keep brushing every day," Zoie says.
Dara and Zoie meet weekly with about 120 students at Tuggle Elementary School, but this just scratches the surface of their impact. The Healthy Happy Kids (HHK) program is being implemented in 22 schools, serving almost 2000 children. Dara and Zoie are a part of that work not only because of the information they added to the program guides, but they also created lessons to teach other program leaders how they can also encourage good oral hygiene habits. And these trainings will continue to be used long after their Fellowship project is complete.
---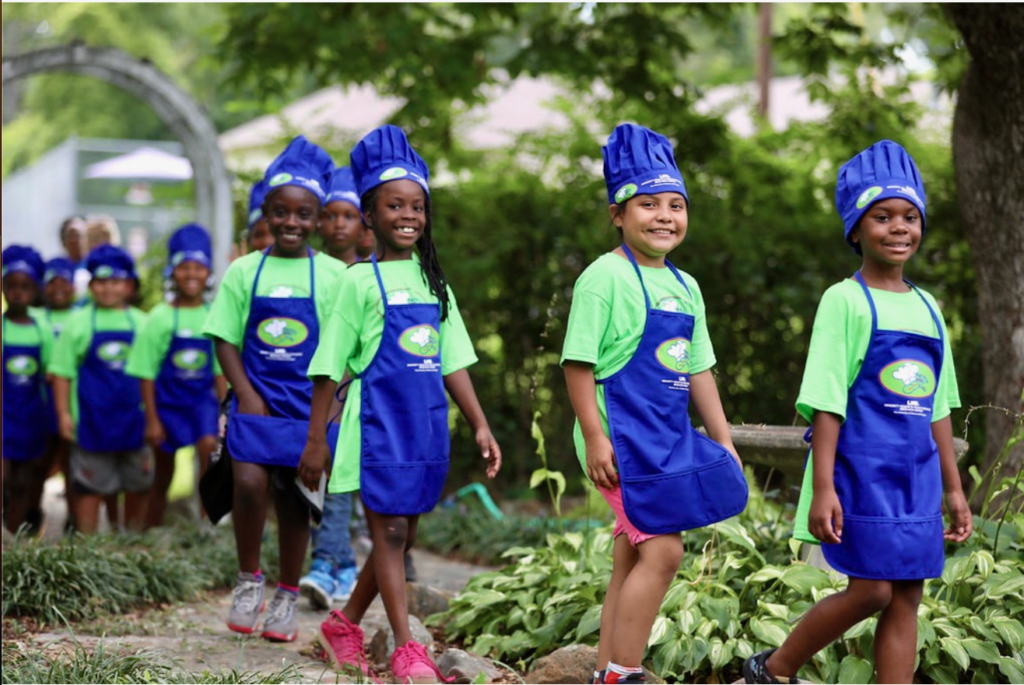 ---
"We're able to impact such a large number of students without having to physically be there," Zoie says.
Dara and Zoie conducted a pre-program survey to gauge the kids' oral hygiene knowledge. Once the kids complete the program, they'll conduct a follow-up survey to see how much they learned.
The HHK program culminates with a graduation ceremony where students are given a kit to take home. The kit includes items to help them keep active, and because of Dara and Zoie's work, the kit will also include a toothbrush, toothpaste and helpful handouts for parents to promote oral health.
Children who aren't regularly seeing a dentist will be referred to the Sidney B. Finn Pediatric Dentistry Clinic at the UAB School of Dentistry where services typically are offered at discounted rates.
"My hope is that by establishing good oral health and nutrition behaviors early on we can prevent a lot of the fillings, crowns, and other restorative work on the back end," Dara says. "We also hope that our curriculum with the at-home brushing logs and handouts can spark generational learning and even lead to healthier behaviors for the students' caregivers."
A passion for service
In high school Zoie knew she wanted to work in pediatrics, but it wasn't until she shadowed a pediatric dentist that the Huntsville native decided she wanted to serve children through dentistry.
For Dara, being at the UAB School of Dentistry is a full-circle moment.
"Throughout high school, I was treated here for four years and I had some really great dental professionals providing my care that saw my growing interest in dentistry that helped draw me in," she recalls. "They really included me in discussions about my treatment and took the time to teach and explain things to me which inspired me to pursue a career in dentistry."
The Montgomery native also noticed some disturbing trends.
"There were a lot of minority patients and people traveling pretty significant distances due to lack of access to dental care," Dara says. "Seeing a need for oral health equity and already having the desire to work to mitigate health disparities, I started to see a lane that I thought I could be impactful in, that I was passionate about, and that I could use to bring about meaningful change. So at that point, I was sold! I decided that I wanted to pursue a career in public health dentistry and have been working toward that goal ever since."
When Dara and Zoie met in dental school they immediately clicked, bonding over their passion for service.
Zoie says that service was instilled in her early on.
"From a very young age, I was always doing some sort of service project. My mom was not letting me relax," Zoie says with a laugh. "I really appreciate that now because it fuels me."
It was this passion for service that drove both Dara and Zoie to apply for the Albert Schweitzer Fellowship.
"ASF was the perfect opportunity for me," Zoie says. "I always have these ideas of how I want to serve — especially in dental school as I'm learning about different needs. ASF gives you that pathway to do something about it. Not only do they give you that opportunity, but they give you the funds, they give you the mentorship, the layout, and lead that way for you. It was the perfect opportunity to finally be that change that I've always wanted to be."